It is, I am told, "that time" when all good writers must go against our natures and talk about ourselves and our work. So, here goes. If you are lucky enough to be able to nominate works, please consider me, five bats trapped in a garbage can and wearing a trench coat, for an award.
2020 was a weird year when it came to publishing books and trying to write things, but I managed to do some of that despite living in plague times and general, unrelenting chaos.
If you're a reviewer or awards person, use my contact page to get in touch and I'll see about getting you a copy of either book from my publisher.
2020 Novella
'Queens of Noise' from Neon Hemlock Press
Word count is about 25,000 words, so eligible for any speculative fiction award with a novella category.
Mixi fronts the Mangy Rats, a motley found family of queers, crust punks and werecoyotes. Mixi and their band know they're gonna win the Battle of the Bands final showdown, no matter what it takes. But to make that happen, they'll also have to contend with poser goths, murderous chickens, and a bullshit corporate takeover ruining the best bar in town.
You can buy it most places, or order it direct from the publisher here
2020 Collection, short stories, and novelettes
'Blood Like Garnets' from TKO Presents can be purchased most places, or order direct from the publisher here
I put out my debut, illustrated, horror collection of all original stories. Many speculative fiction awards don't have a special category for collections, but any and all stories are eligible for short story or novelette categories depending on word count. So, here are the stories inside and which category they'd be eligible for.
Short Story Eligible
'The New Flesh' My own personal favorite short story in the collection. A witch with the power to knit flesh and bone works to bring her murdered son back to life and pays a monstrous price.
'Where the Body Ends' An aging punk rocker wakes up from the best show of his life to find himself surrounded by slaughter. Despite the horror, he becomes more and more obsessed with the band at the center of the mysterious nightmare.
'Lazarus Taxon' A found audio story about a science journalist covering the discovery of a sealed cave filled with the world's last colony of bats whose continued survival is a mystery.
'Blood Like Garnets' A serial killer picks up a young woman on the side of the road who may not be quite what she appears.
'This House is Not Haunted' A young girl is tormented by the gleefully malicious bog mummy who lives in her new house.
'Karaoke' A carefree night was friends turns deadly as secrets are revealed on screen and something stalks them from the shadows.
Novelette Eligible
'Sugar and Spice and Everything Nice' My own personal favorite of the novelettes. I'm quite proud of this one and frankly, put a lot of fucked up trauma into it. After a suicide attempt, a young woman is sent by her homophobic parents to an 'all girls' reform school that practices a particularly horrifying brand of conversion therapy.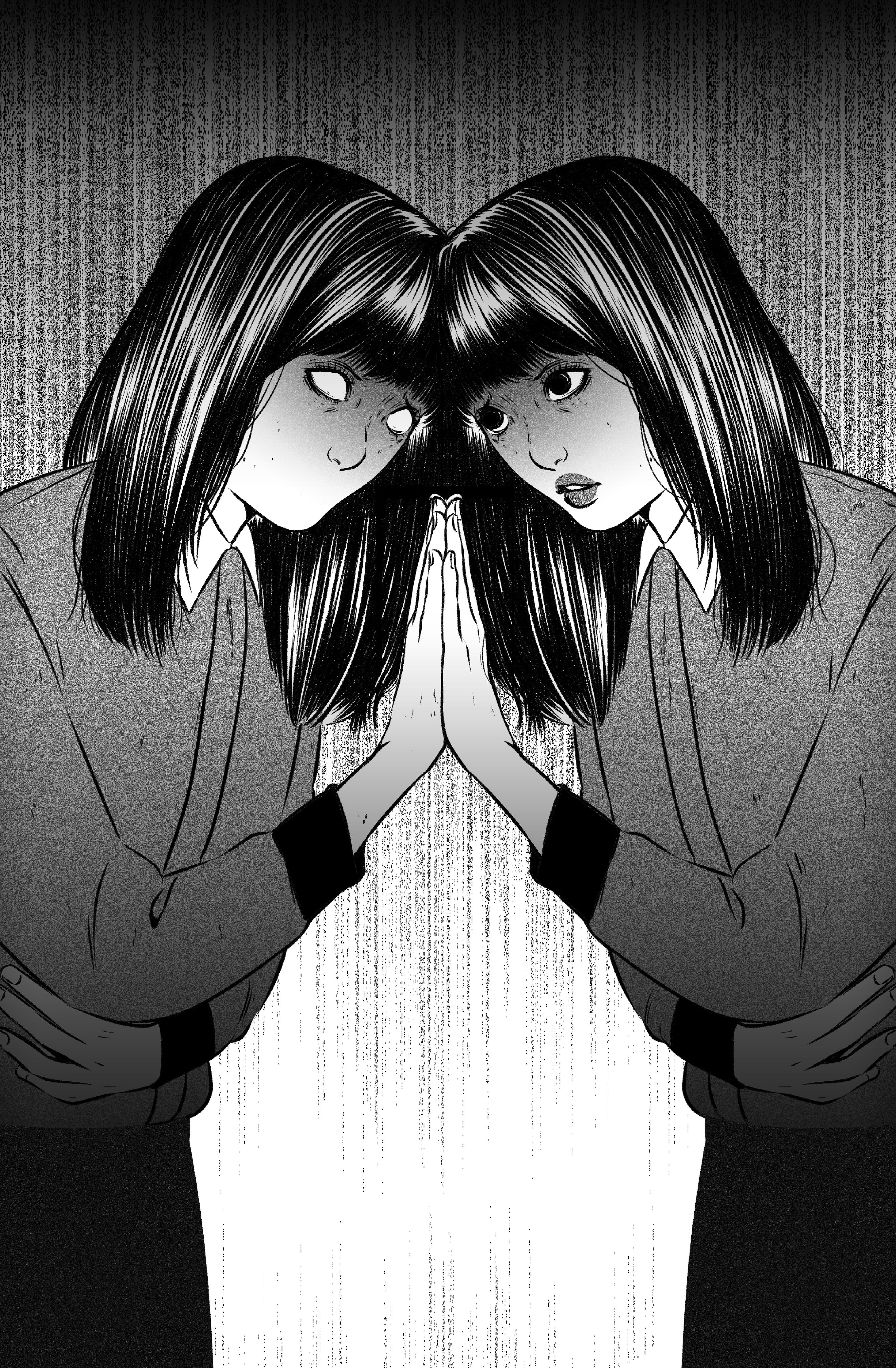 'FriendFone™' A woman gets lucky and wins a brand new, state of the art phone! But her new digital assistant, Amy, turns out to be more involved than she's comfortable with. But Amy only wants to H E L P.